What is dropshipping and why should you care?
Dropshipping is the way to source products for cheaper and sell them for profit.
Dropshipping with Shopify is one of the best business methods there are these days. It's not that there is something interesting in this model, actually, it is very simple.
You source your products from a supplier and sell to your customers and make a profit and use the Shopify platform to build your online store.
What is so great about this is the way technology has improved since the beginning.
Now anyone can easily with a click of the button add products to the store without scraping content or doing copy paste.
You don't have to remember the supplier or check if they still have stock, everything is up to date in your store.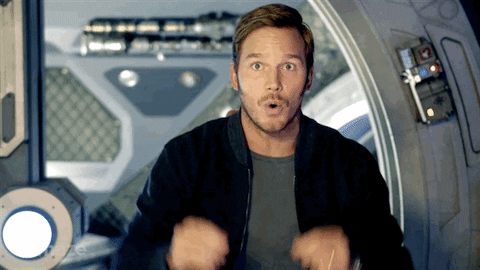 This is a huge thing. It is a big benefit, that wasn't here before.
Dropshipping with Shopify can be done by using Shopify and app like Oberlo, but you can find other dropshipping apps too in the Shopify app store.
In this industry, things evolve fast at this point.
Should you look for cheaper options than Shopify
I get you. Shopify price is 29$/ mo. You may be thinking could you get something similar for cheaper. There are other platforms on the market too and they are slowly catching up, most prices come close to Shopify price.
If you want the best, easy way from the best on the market then you go with Shopify+Oberlo combination.
There is no need to look for a cheaper way to do things, the fact is if you are broke then this is not for you.
This is a business model and you need some money to get started or at least to get your feet wet.
What you really need when starting out Online Store
I wrote a short guide, what you really need before you start out with Shopify online store, these are things no one is talking about.
Watch or listen video below to get an idea of how much is it cost to start up with Shopify dropshipping.
You should keep in mind the learning curve, and that money you actually spend on advertising may vary. That depends on your industry, market, and attractiveness.
If you are on your mobile phone, click this video to watch it on youtube. It may appear to you huge right now.
Setup your Shopify drop shipping Store
This video is updated for 2019 and it is fast and clear, helps you to start fast, don't do it before reading the guide first.
The video is fast, in reality, it will take you some time to set up your store, but even "gurus" make it look so easy, it is not the case.
Remember it is a business model so, having a store doesn't alone do the trick. That being said.
You can always make money when you have customers. In this model, you need to pay for advertising or influencers to get things rolling.
Why so many fail with dropshipping with Shopify
First of all Shopify platform for eCommerce is great. Oberlo app for dropshipping is great. Dropshipping is a business opportunity that has worked well for a lot of people. If you 'fail' who is to blame?
Buying into lies
People are told it is easy, passive, free, or whatever. Let's make this straight it is not any of these.
Dropshipping is a business model and you should strive for long-term success by providing value and taking your customers seriously.
It will take time. Almost anyone can setup a website, but caring about the customers, providing value, building something awesome is on the different level.
Too big expectations
Not having realistic expectations. People who are advertising the Shopify platform and courses make it sound easy, they don't tell you how much money they have to spend before they get any success.
Having limited beliefs
I don't want to sound like *** but make sure, you don't have limited beliefs holding you from getting the piece of the market to yourself.
Sometimes it is the mindset that is not set properly and needs a new setup. This is one reason why others fail and others succeed.
There are tricky parts in it.
The greatest benefit you would get by listening to James Wedmore podcast – mindyourbusinesspodcast.com
Have no idea what they are doing
You need to know what you are doing, understand that it will take some time depending on your skills, mindset, and other resources available or not available to you.
You have to work, but not too hard.
You need to plan and stay in the schedule, outsource what you can.
Understand it is not passive, you have to manage, update your store, handle customer service, send emails and have a presence in social media.
It is not easy, it can be hard and stressful.
Not doing research
You should sell something people are looking to buy or something they desperately need. For example compression products.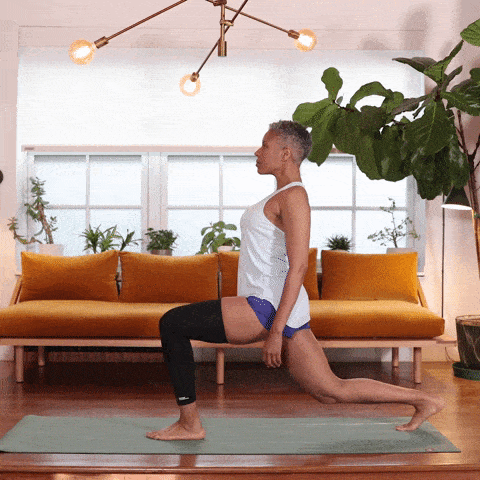 Niche down, if you sell as mentioned compression products you may want to target people who have pain, people who work out, elderly people.
Please don't make a supermarket(too general store with wide collection) and please don't start as a novelty store.
Build something world needs, something useful, that could last.
Order samples
Ordering samples is an important part of the process, you must be sure that what you sell is not crap. Whatever it is, it must be a safe product. Many China-based products are not.
Stay away from baby products, you don't want to get suid because babies get cancer.
Cosmetics and herbs are other categories to stay away from. You don't want to send anyone lipstick with poop. It is what it is.
Nobody told it is going to be easy, but if you do your job then you are further than most of the sellers who start out with Shopify without any thoughts.
Not setting up the store correctly
The online store is like your home, you invite people there. Nobody wants to click through Facebook ads with a mobile phone only to find out the store with few products, ugly titles, Aliexpress descriptions, pop-ups, timers.
What is even worse than that??
Not having images, only blanks!
Shipping and payment don't work properly.
The site is loading slowly
Nobody wants that. Nobody.
There are so many things that can go wrong, better you understand that things will evolve over time and they will need you to pay attention and manage everything hopefully with the help of your team.
Check that these things are set correctly
Make sure that your store is clean and simple. This provides the best user experience, not the so-called "design" where each product is a slide, fading, moving, or whatever.

Add pages such as about and contact us.

Add legal pages such as privacy policy, terms of service, shipping, refund policy.

Add these to the footer.

Create product categories and add them to the main menu. This will help the customer to navigate your site.

Make sure that you have only essential plugins and optimized images that your store loads fast.

Don't use more than one pop-up.

Check that shipping is set up properly. Setting up free shipping for all US orders is a good idea, but it may be very expensive to ship in some countries.

Make sure that your payments button works. If you send paid ads to your store and something doesn't work then it is money wasted.
Not having an idea about what to do next
No matter what you are starting out, dropshipping, or something else, you always need a plan, map, guide.
Before you even start, plan what you are going to sell, to who, and how and think about why would they buy from you? How you are different?
Good for you Shopify can be easily integrated into Social Media channels such as Facebook, Pinterest, and Instagram. But also with sales channels such as eBay and Amazon and many others, this may depend a bit on your location what is possible for you.
How you can succeed
..Consider twice if this makes money online opportunity is right for you at this time.
Do you have time, energy, and money to put into it?

Do you have time to make research and take punches?

Can you provide value?

Do you have a growth mindset?

Do you allow yourself to learn easily?

Is learning easy for you?
Are you able to focus on your current situation (when everyone is at home during the pandemic)?

How do you deal with mistakes and failures and setbacks?

Do you have limiting beliefs about money/deserving money or success?
Are you afraid to succeed?
Are you striving for perfection, yet are ready to take feedback and put done things out there for a test?
Will you be there when your customer wants a refund or return the product?
Think about it before rushing in. Some things are easy, others not so much. If you are providing value and learning all the way, eventually you will succeed, but not necessarily in the first niche with your first store.
When others leave, stay.
Do you know what you can use to your advantage? When others run out of resources, fail or quit if you are still standing, you win.
You know the best way to stay in business is to stay in business. In an online world things change fast, opportunities come and go.
Always stay up to date in your industry and your niche.
Did you know that you can pause your store if it is seasonal or if you want to have a break or are busy doing something else.
If it stinks drop it
I never believed that I would say this, but sometimes no matter how hard we work some things are not meant to fly, take the lessons and move to the next thing.
I am not telling you to quit, I am telling you to stick with something long enough it could fly with time, effort, and money you put into it, and if it doesn't then try something new.
I am not saying to build it and leave it, I am saying to build it and work on it, adjust and re-create and go as far as you can go.
You can try to sell your store. If you have made sales with it, you can make some money.
Some links may be affiliate links if you buy something I may get a small percentage of that. This doesn't cost you anything, but it supports my work.